Work with Young People (Engagement, Participation)
Since audience development is the main goal of PLATFORM shift+, young people are central to all activities. Our target group, young people aged 14+, is consulted at every stage of the project. They will be involved in the development of themes, research, artistic content and performance concepts for professional productions.
A parallel national young people's artistic process runs alongside all annual professional productions. This will include young people's own theatre productions and a programme of workshops in such areas as Artistic use of digital technology, Writing, Performance etc. The young people collaborate with local and international artists. They also explore the creative use of digital technology within the creation of their own theatre products.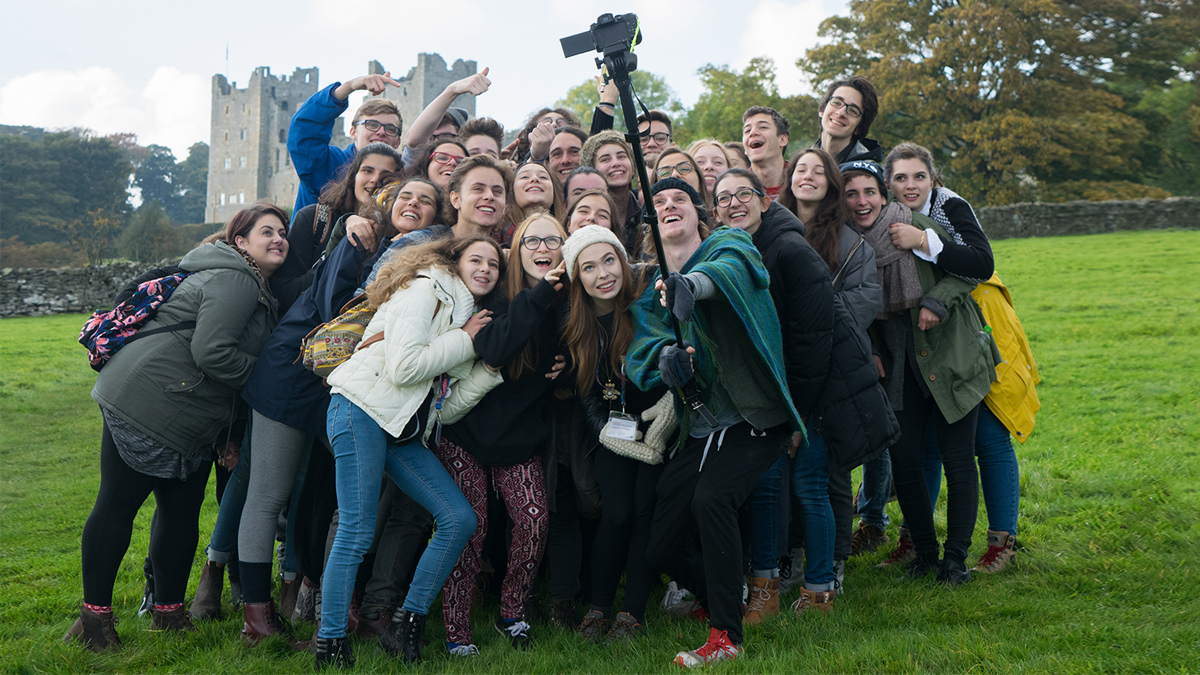 International Youth Encounters will take place:
"108,000 seconds is the average amount of time young people in Europe spend on line per week. That's 30 hours. We hope you enjoy our journey into the online world of Europe's young people." Tom Bellerby, Director.
Over the course of one week in October, we have been exploring how young people spend their time online, what it has meant to their lives and what they see as the internet's biggest problems and greatest strengths.
The PLATFORM shift+ Youth Exchange 2016 was hosted by Pilot Theatre in Yorkshire, United Kingdom, between 22 October – 30th October.
Young people from Teatro O Bando (Portugal), Elsinor Centro di Produzione Teatrale (Italy), Theatre Massalia (France), and Hull Truck Theatre (UK) have been brought together in Yorkshire. They have worked together and devised 108,000 seconds and Counting, a production made within the space of a week under the guidance of professional theatre and performance practitioners.
In April 2017, 37 young people from four countries arrived in Tallin, Estonia, for one week to visit workshops and to work on a theatre presentation.
Young people from VAT Theatre (Tallinn, EE), Emergency Exit Arts (London, UK), Teatret Vårt (Ålesund, NO), and tjg.Theater Junge Generation (Dresden, DE) worked together to create a production made within the space of a week under the guidance of professional theatre and performance practitioners.
The theme of the 2nd Annual Youth Encounter under the working title "A bit of me – My digital identity" was about the digital world and how it can be seen as a playground, a place for responsible and creative learning. Its aim was to question how the digital world can meet the performing arts.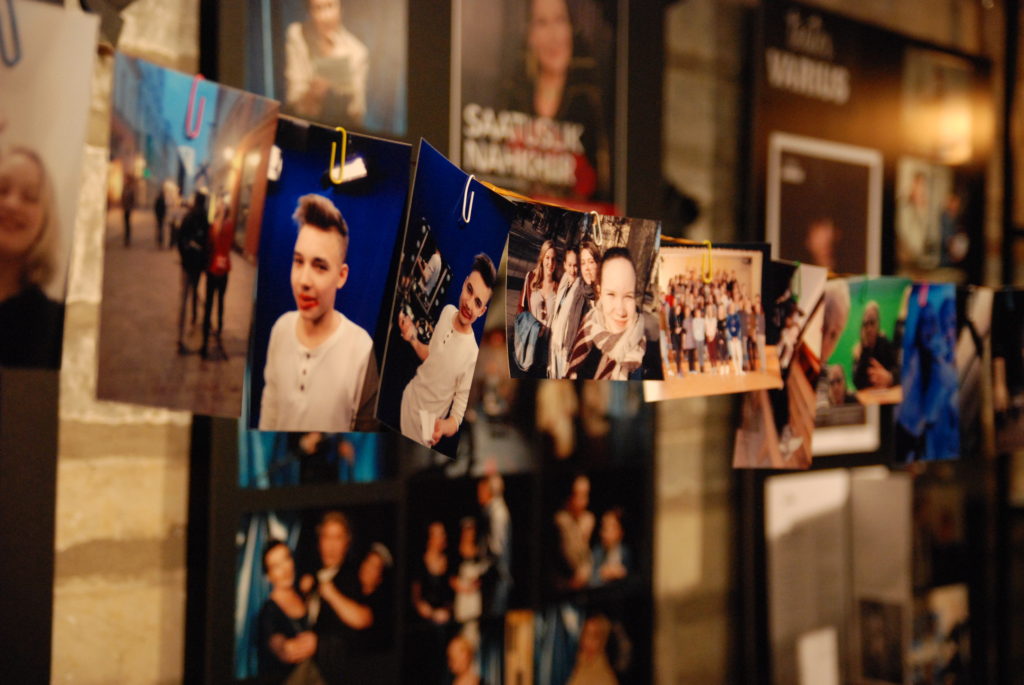 IT Works
April 22 – 29, 2018
For this year's Youth Encounter, groups from from Tallinn (EE), London (GB), Český Krumlov (CZ) and Budapest (HU) gathered in Forlí (IT). An old candle factory, which has become a place for cultural events, served as the workplace. Some of the young people already participated in one of the past encounters in England or Estonia. Suzanne McLean, who founded the theatre company "Young and Talented" in London and has often worked for PLATFORM shift's leading organisation, Pilot Theatre, directed this year's theatre workshops to produce the final presentation.
The theme was the process of change in the world of work. How important is work for the adolescents? What significance does it have for the process of finding their identity? What do young people think about their future work and what role do digital technologies play in this?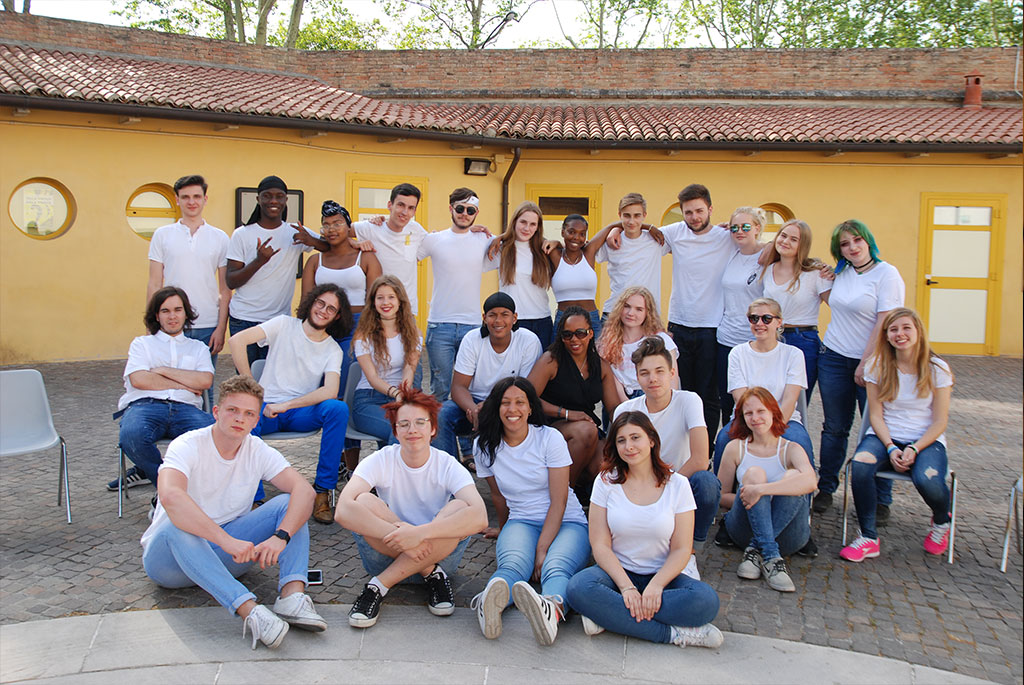 The starting point for the artistic workshops are the individual family stories of the young people. What kind of jobs did family members have? What changes in the value of work can be seen in family histories? In preparation, each participant brought a "work tree of life", which was presented on the first day. With PowerPoint presentations, photos, self-designed graphics, videos, poems or documented installations, the youngsters vividly show the working worlds of their families. It is interesting to see how they proudly report grandmothers who were tailors, hard-working mothers or how they work in a century-old family business like a pastry shop in Budapest. However, there are also uncertainties. There are so many possibilities and freedoms offered nowadays that it is hard to figure out which way is right.
All these questions are addressed in the following days in various theatre and movement exercises. The young people also discuss what they expect from the future, and what expectations are placed on them.
For the final presentation the participants work in small groups on theatre scenes including dance and vocals. They explore their engagement with the adult, the ego, the decision of what they want to become and how this decision is influenced by friends and family. Framed as a game show, the audience is involved in a number of different ways.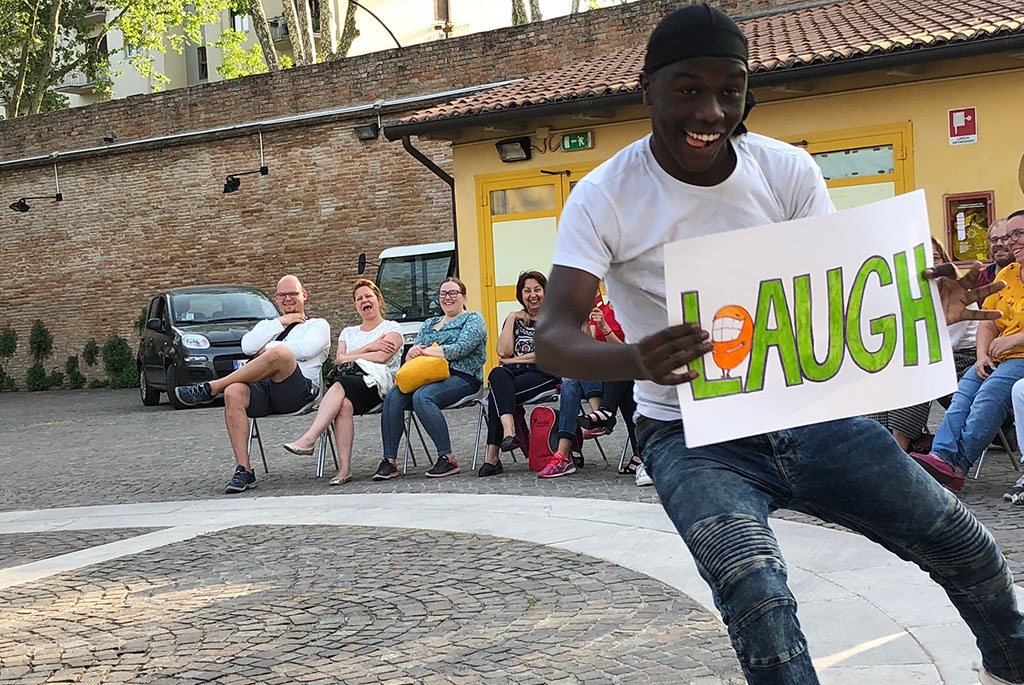 The youngsters also had the opportunity to participate in the Creative Forum organised by the Italian host, Teatro Elsinor. They listened to lectures on big data and entrepreneurship strategies and are able to attend workshops such as a radio workshop, a Makey Makey workshop, Q-Lab or Stop-Go Animation.
Parallel to the Youth Encounter, professionals from the PLATFORM shift+ partner theatres met near to Fórli to continue working on their final productions/events. In order to give them an opportunity to exchange ideas with young people, they spent one day together. The professionals shared the status of their productions with them and also came to see young people's final production on the last evening.
Young people from different partner cities come together to participate in workshops, artistic collaborations, digital technology explorations and creative connections with the local community, all under professional guidance. The final result will be presented to a public local audience and globally across the Internet.