PLATFORM shift+ is a larger scale cooperation project announced by the European Commission under their European Culture Funding Stream Creative Europe. It consists of 11 partners from 9 countries – ten theatres, all recognised as national leaders in the field of theatre for young people, and a university. The leading organisation Pilot Theatre (York (GB) is one of the UK's most renowned companies in delivering performance work for young people and exploring innovative approaches to making and sharing work.
The artistic network is created to meet the new challenges of producing theatre for young people in the digital age. The partners have identified the urgent need to engage with digital technology in order to understand their target audience. Today's young people are digital natives who move naturally between real and virtual worlds. Theatre for them must respond to this new reality to sustain and grow existing audiences and build new audiences for the future. This will enable theatre to accurately portray young people's reality and inspire them with a belief in theatre as a unique live medium for modern times.
To achieve this, the partners plan a major investment in the professionalization of theatre makers on an international level. An extensive programme of interrelated activities will encourage transnational exchanges of artists/artistic products and provide training in digital technology through practice and international Creative Forums. In more than 50 activities it connects theatre makers directly with young people in a creative dialogue. As results of the artistic exchange the network will develop 40 co-productions based on newly developed plays/concepts, correlated to the reality of the digital age within 4 years (2014 -18).
The project creates a platform to shift theatre for young Europeans today and secures theatre's role in the Europe of tomorrow.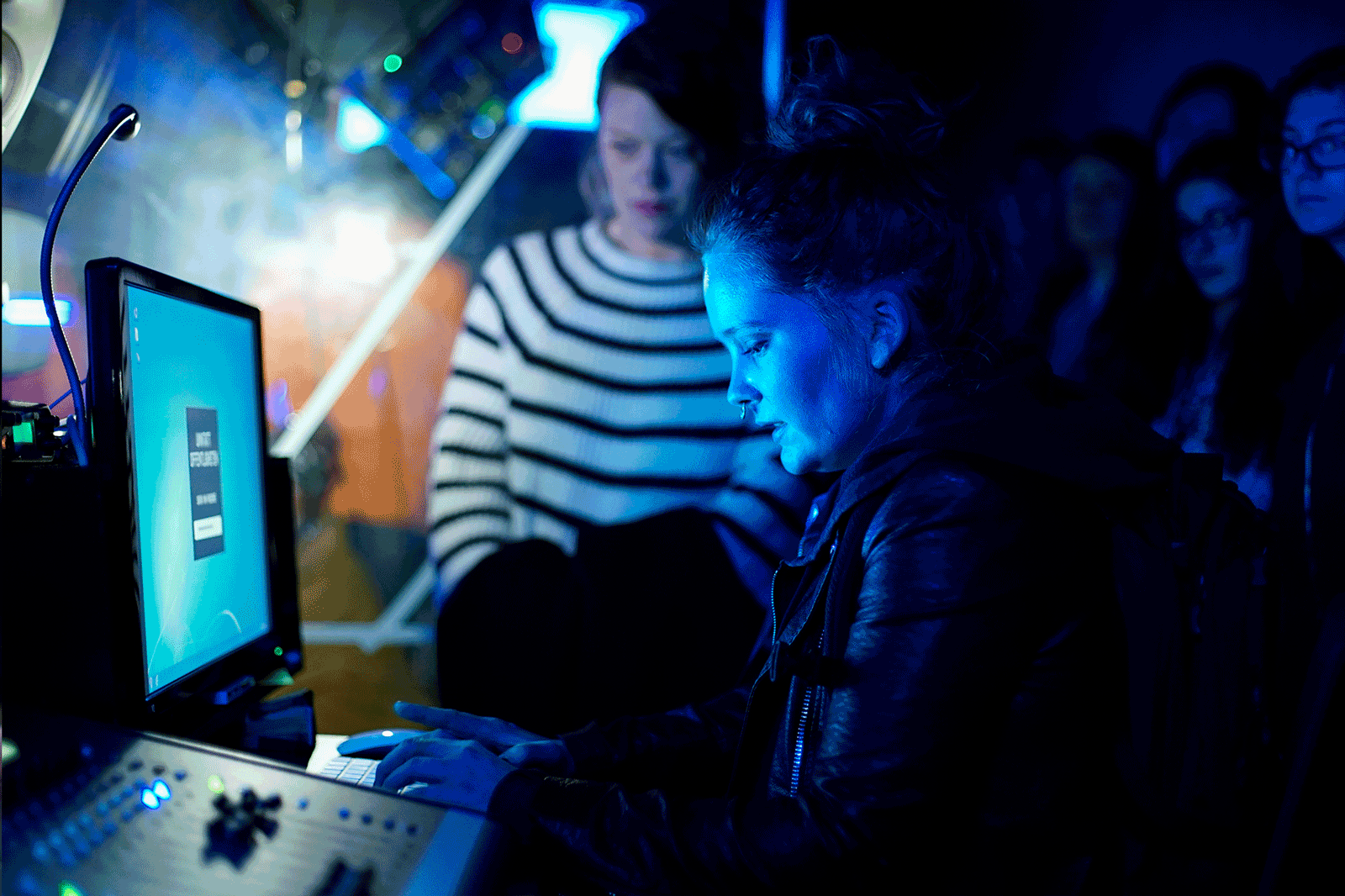 The future is being constructed every day in the hands, minds and virtual activities of young people.                                        
Theatre can shift to be part of the world they build.
It can provide the young people with unique artistic tools to examine and shape this world. The rich heritage of European theatre and its highly skilled pool of theatre makers can turn the challenges of the digital age into a powerful new beginning.
PLATFORM shift + sees its mission to stimulate and support a new beginning for European theatre in the digital age, to lead by example and generate debate about the future for theatre and audiences.
PROJECT IN DETAIL
Theatre MUST shift
Theatre is an artistic medium that aims to shape the human debate and condition. In order to do this, theatre makers must continually examine the world to understand the changing realities. We are increasingly experiencing life on a global level as digital technology allows people to connect directly with cultural products from all over the world. Audiences now find more accessible, immediate and interactive engagement through the Internet and social media. They understand culture as the artistic products they can access on demand.
This presents theatre with a major challenges of our times and those to come. The digital world is a reality. The merging of analogue and digital into a new model of human society demands immediate and radical action from theatre. The world has shift and theatre must shift too.
This central truth is nowhere more important than in the field of theatre made for young people. Today's young people are digital natives, who naturally inhabit the virtual world. The impact of digital technology influences the ways they communicate and how they expect to contribute to the world. The traditional model of theatre – a few people produce for a wide group of passive recipients – no longer matches the spirit of the times. New content and forms must be found. An aesthetic debate in theatre for young audiences has to be initiated.
Theatre CAN shift
Digital technology is the reality of modern life, but also a powerful tool we can use to renew theatre. Young people are ready to play an active role in the creation and dissemination of theatre products. The young digital natives now expect an active, co-operative role in the creation and delivery of artistic products. They should be treated as co-creators and advisors. By working together in true partnership we can encourage them to see theatre as a powerful channel for their voices, ideas, hopes and fears in both the real and virtual worlds.
The key to change is real acknowledgement and deeper understanding of how the digital world operates. We need to know how young people use it and the influence it has on their behaviour and thinking. We need to explore how it can be used to meet theatre's objectives. And we need to keep the unique nature of theatre as a live medium in the digital age.
Theatre WILL shift
As real and virtual worlds became one reality for the young, theatre must, can and finally will shift. The challenges facing theatre for young people in the digital age will provide opportunities for audience development and engagement, artist professionalization, artistic exploration and the creation of ground-breaking new work.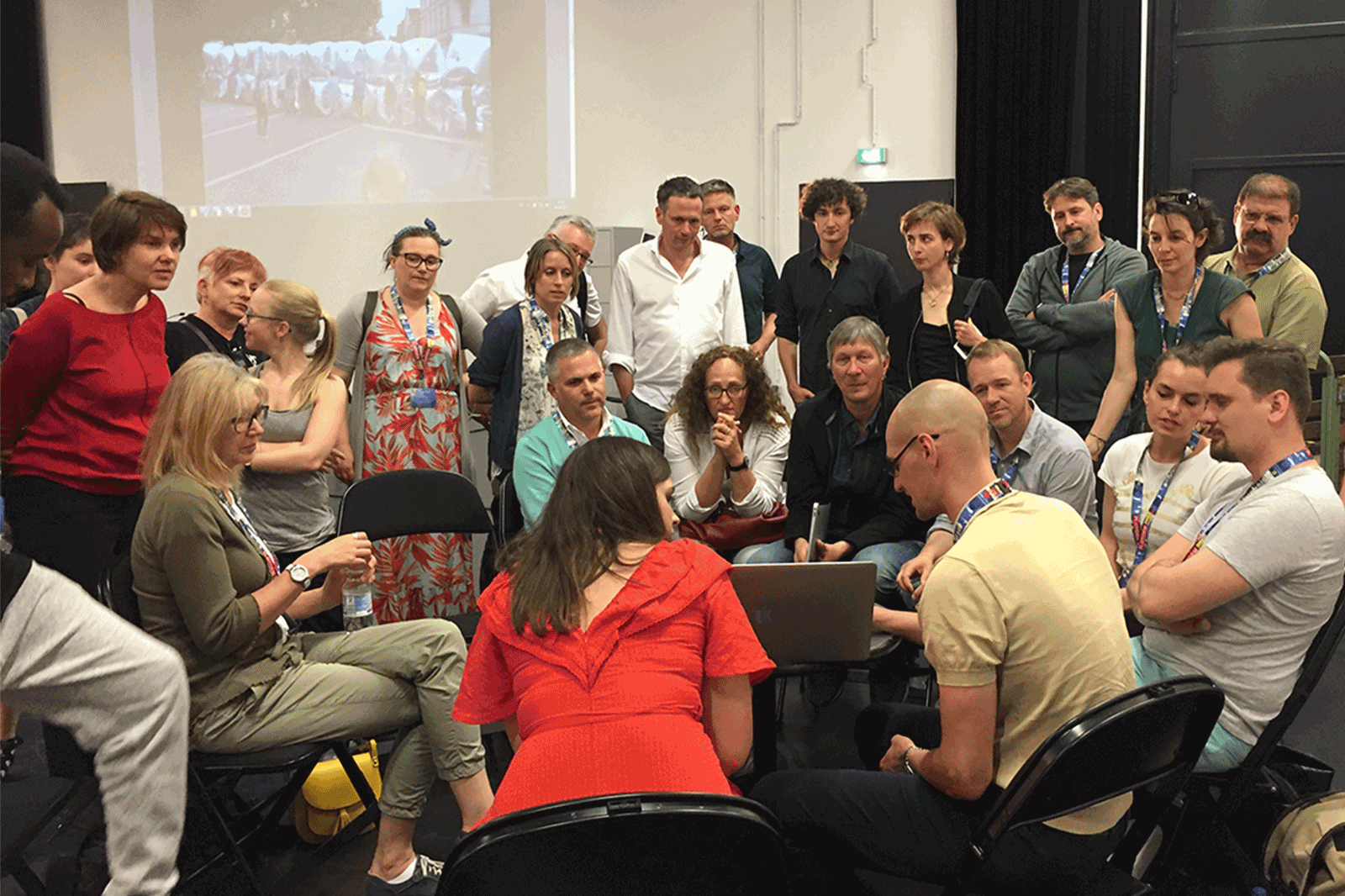 Our main goal is audience development. It is in the nature of theatres working for young people to always think about attracting the next generation. Young people grow up and are replaced by others who experience a changing world in different ways. To sustain a young audience means constantly to find ways to attract a new audience.
Theatres must always work to understand the new realities of their current target groups. In today's Europe this can only be achieved by engaging with them through digital technology and by understanding the reality of their virtual activities. This requires a major focus on artistic professionalization, which must include:
  Gaining of digital technological knowledge on a European level
  Artistic dialogue with young people (arts educational skills)
  International co-operation and creation between European artists
At every stage of the project, the main focus for delivering these 3 elements of professionalization is the creation of artistic products.