Reference Production
The Season Ticket

This updated adaptation of a novel tells the story through the eyes of two teenagers, best friends, Gerry and Sewell. Their one dream is to get season tickets to see their favourite football team Newcastle United play at St James Park Stadium. But in a world of payday loans and cash-on-credit, how easy is it for these two boys from Gateshead to make one thousand pounds?
Gerry and Sewell try every trick in the book but find that making money is much more complicated than avoiding school. Or home.
The Season Ticket is a play about love and friendship, hardship and the priceless currency of hope.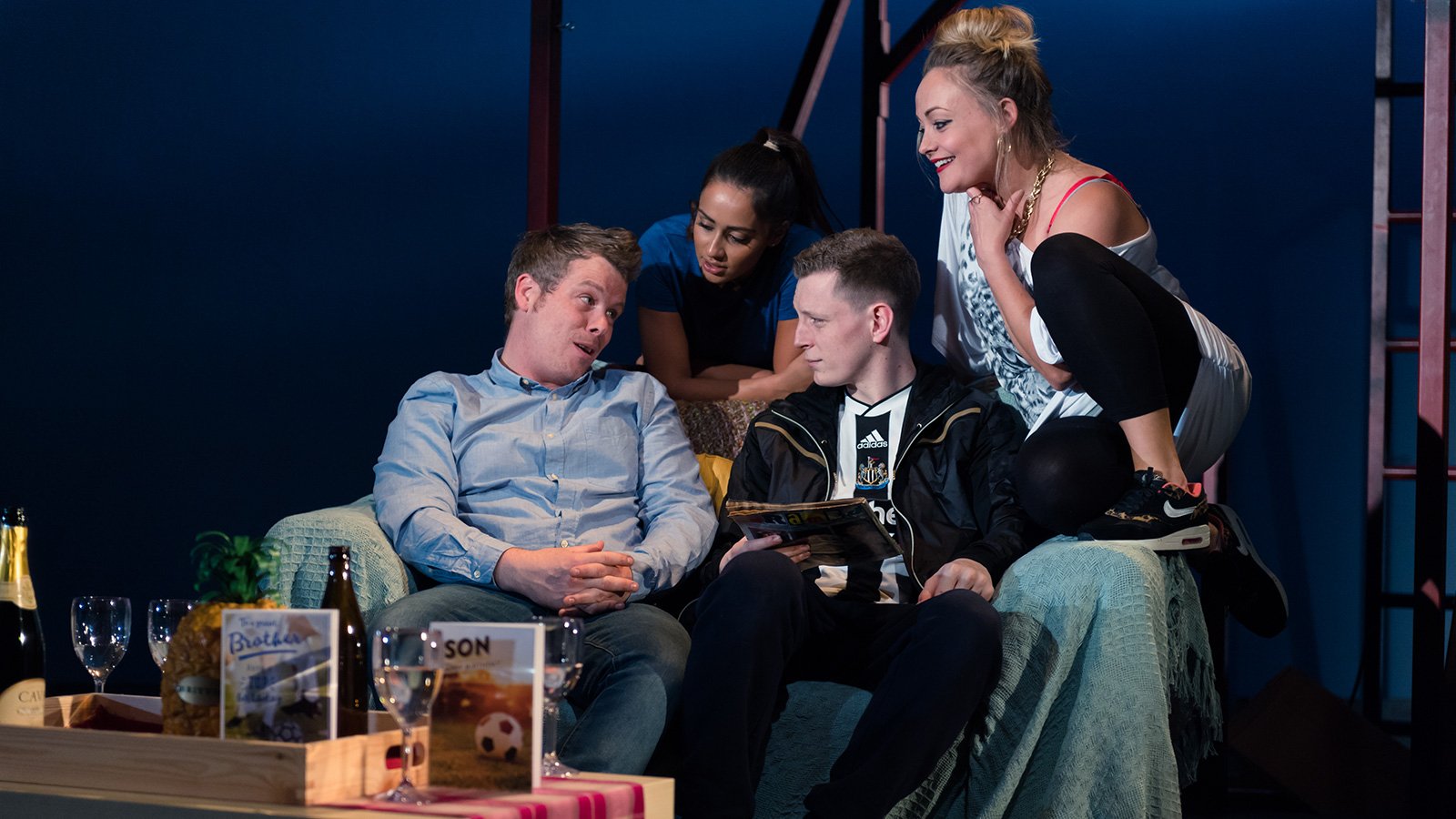 Antigone
Antigone is Pilot's reference production for Platform Shift +. It is a modern interpretation of Sophocles' classic play, written by acclaimed playwright Roy Williams, that transports the story to the underworld of urban London. Directed by Pilot's artistic director Marcus Romer, the show's design and direction included the use of digital live-feed projection.
Accompanying the show were a series of post show discussions, workshops for both young people and teachers and extensive online education materials.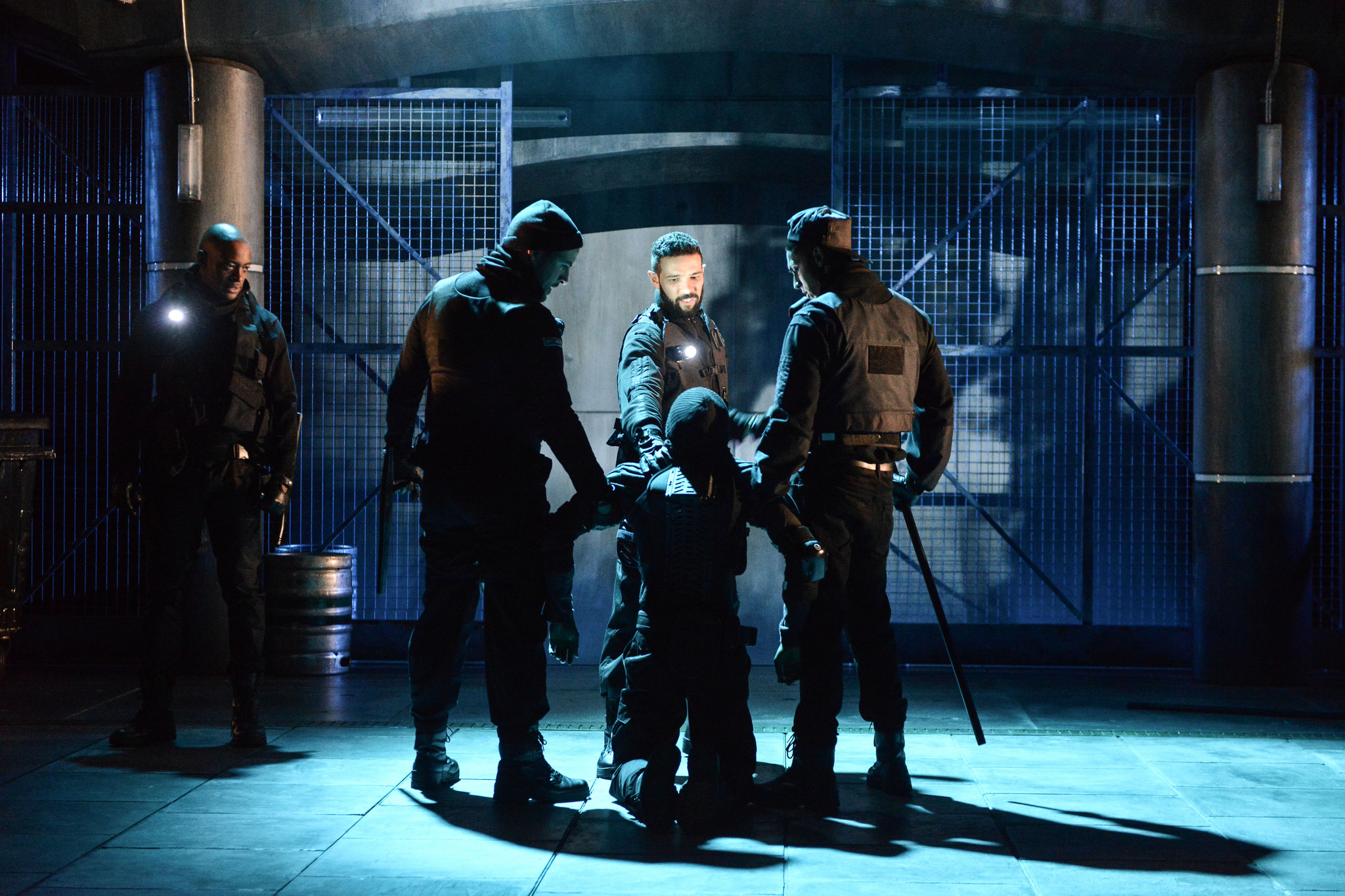 The final performance was subsequently webcast free of charge. The playtext is available from Pilot, published by Bloomsbury.
More information on the production can be found at pilot-theatre.com/antigone
Cast & Creative Team
Doreene Blackstock, Gamba Cole, Savannah Gordon-Liburd, Luke James, Mark Monero, Sean Sagar, Frieda Thiel, Lloyd Thomas, Oliver Wilson
Director: Marcus Romer, Designer: Joanna Scotcher, Lighting Designer: Alexandra Stafford Sound Designer: Sandy Nuttgens, Associate Director Tom Bellerby