National Production 2016
Duplicity by Viktória Jeli  & István Tasnádi
Two teenagers, 14 and a 15 years old, get to know each other in a chat room. They are absolutely honest about everything, except one thing: the most important…One part of the audience accompanies the girl, while the other part makes the journey with the boy shifting away from one another – to each other. The two shows run parallel to each other and merge at the end. Apart from the main characters – the girl, the boy and their avatars – there are the personifications of different digital applications: Wifiman and Hideman. Both – just like in a fairy tale – are companions to the heroes through their journey.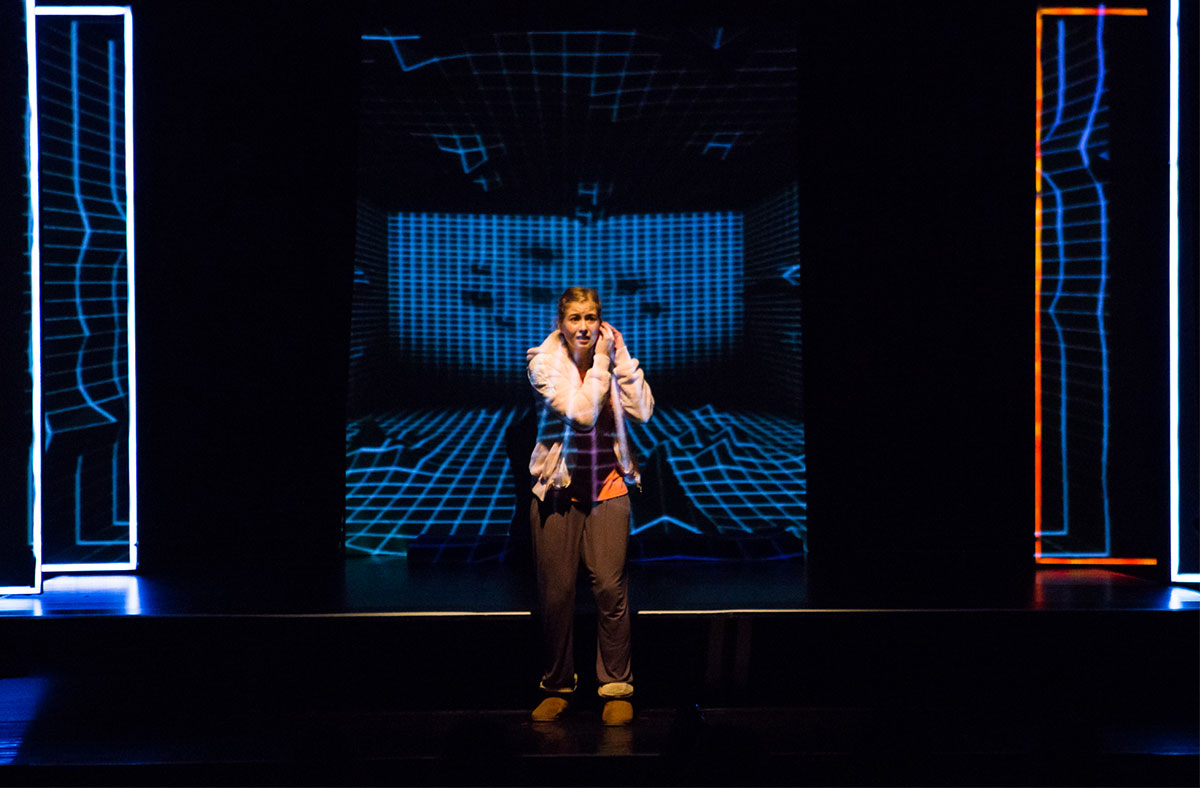 Director György Vidovszky
Set Design Réka Pintér
Costume Gergely Szabó
Music András Monori
Digital Design Tamás Zádor, Bence Samu
Slideshow István Farkas, Péter Mikuska
Sound Zoltán Csinos, Attila Temesvári
Lighting Krisztián Homoki, István Kalóz, Erik Nagy
Movement Eszter Gyevi-Bíró
Cast
Ágnes Bartos, Dániel Fehér, Szabolcs Ruszina, Rita Alexics, Császár Réka, Dániel Nizsai, Dávid Szanitter, Edit Nyakas, Gergő Bárdi, Melinda Megyes, Tamás Mészáros
National Production Team
GYURI VIDOVSZKY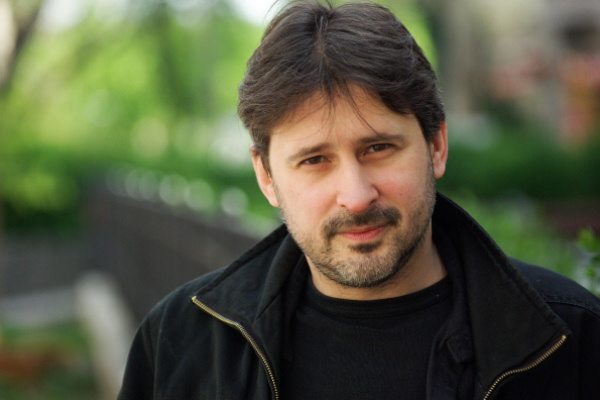 Gyuri is a director and drama pedagogue, from Budapest, Hungary. From 1994 to 2011, he directed more than thirty award-winning productions with young actors at national youth theatre festivals. In 2001, he joined the Bárka Theatre, Budapest where he started to direct young people within a professional theatre environment. Since then he has directed more than 35 professional productions, mainly for young audiences, in Hungary, Serbia, the Ukraine, Romania and Ireland, including: Golding's Lord of the Flies; Géza Ottlik's School at the Border, which has been running for more than eight years; Simon Stephens' Herons; and István Tasnádi's adaptation of The Third Wave. He has won numerous ASSITEJ awards in Hungary, and received the Hungarian Critics' Award for the best production for young audiences in 2011 with István Tasnádi's Cyber Cyrano.
Gyuri worked for seventeen years as a drama- and film-teacher in the leading drama secondary school in Hungary. He was chairman of the National Youth Theatre Association in Hungary 1998-2002, and has led workshops with young actors in Turkey, Israel, Finland, Estonia, Germany, Czech Republic, Norway, and Ireland where he has led workshops for Dublin Youth Theatre. He directed the National Youth Theatre in 2007 (The Caucasian Chalk Circle) and in 2008 (A Midsummer Night's Dream) for NAYD. He has been a Board member of Hungarian Centre of ASSITEJ since 2010.
ISTVÁN TASNÁDI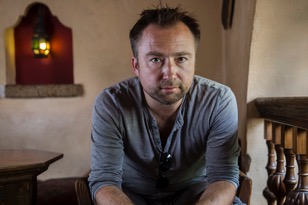 István Tasnádi graduated at the Faculty of Theater Studies of University of Veszprém. He has been publishing poems, theater reviews and theater plays regularly since 1992. In 1996 he was one of founding members of Bárka Theater, Budapest where he worked as dramaturge between 1996 and 2001. In 2001 he joined Krétakör Theater led by Árpád Schilling and worked and play writer and artistic partner of the director.
List of his dramas includes 30 theater and films scripts, the most important titles: Közellenség (Public Enemy) which has won the Hungarian Critics' Award in 1999 and has been presented in four Hungarian, Slovakian and Czech Theaters;  NEXXT – Frau Plastic Chicken Show  directed by Árpád Schilling and invited to the official program of Festival d'Avignon; Finito, awarded by the Hungarian Critics in 2007 and Phaidra / Fedra fitness, a contemporary adaptation of the Greek mythology, awarded by the Hungarian Critics in 2009.
Some of his dramas are translated (and partly published) in English, Italian, German, French, Russian, Bulgarian, Czech and Slovakian.
VICTORIA JELI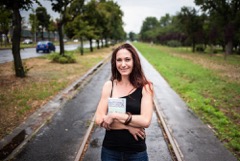 Victoria learned history of theater in the University of Veszprém, later graduated at the faculty of theater studies of University of Theater and Film Arts, and in 2011. attended a training about children psychodrama.
From 2005 to 2010 she worked as dramaturge in various theaters in Budapest and in the country, she worked on classical plays, for example My fair lady (2008) or Sandor Petofi's Sir John (2010). Her first own work, Rozi in the sky was written together with István Tasnádi for their daughter's sixth birthday; it was both published as a book and performed in Budapest Puppet Theater. Since 2010 Victoria has written several puppet plays, some of them are based upon widely known tales for example Snow White or the Chronicles of The Magic Mirror (2012) and The Queen of the Copper Mountain (2015) or on Hungarian folk tales like The hussar who became a king (2011).
Besides the theater plays Victoria Jeli is creator and the co-writer of a juvenile radio series called Időfutár ('Messenger of Time') and the writer of six novelizations published between 2013 and 2016. As a screenwriter she is the co-writer of two successful HBO series, Therapy and When Shall We Kiss?