Theatre manual for rulers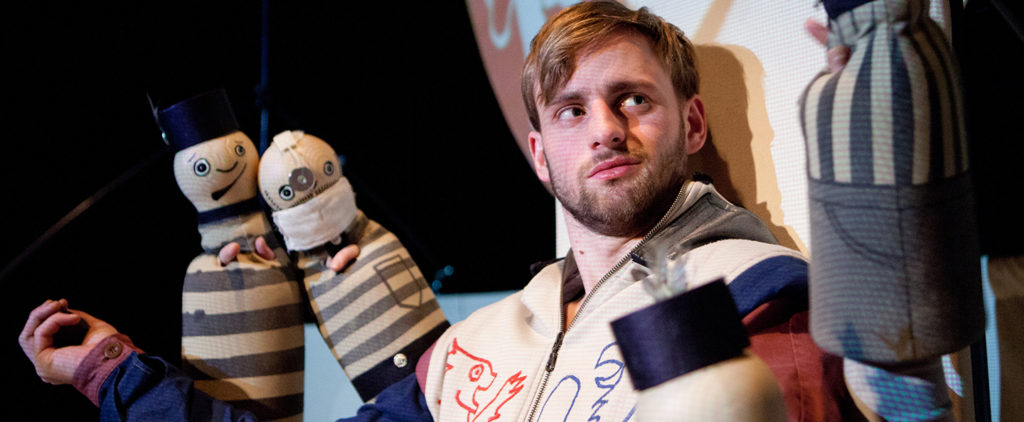 "I am buying a castle, building a church, extending a town wall and sending monks to my monastery." Whose turn is it? Charles, of course! Building an empire is far from easy. However, if you combine good luck in playing with love to your country, you can make miracles happen. Exactly as it was in the 14th century, under the first king of Bohemia who could read and write. A stage animation of a portrait of the "greatest Czech", who managed to become the most powerful man of the world in his time and, at the same time, not to forget where he came from.
An original writer's production about Emperor Charles IV on the occasion of the 700th anniversary of his birth. Realised in a very playful and grotesque form with a large number of topical allusions concerning the current events, the production covers the most significant moments in the life of the most successful and important ruler of the Czech lands (he was even declared the "greatest Czech" in a well-known Europe-wide opinion poll). The production is inspired not only by historical facts from the era of Charles IV's reign, but also by popular strategic board games.
The resulting stage form combines a play of puppets and an actor with video mapping. The stage then consists of unbleached linen, period shields and a royal throne with 17 projection areas.
Director Petr Hašek
Authors Helena Kebrtová & Petr Hašek
Set Jitka Nejedlá,
Animation & Video Mapping Marie Jarošová
Music Jan Vejražka
Dramaturgy Helena Kebrtová,
Cast
Petr Šmíd, Denisa Posekaná, František Hnilička, Dana Chroustová, Lucie Škodová, Lucie Valenová